Tere tulemast EEVA blogikeskkonda! Siin saad lugeda ja jälgida eevakate huvitavaid blogisid erinevatest valdkondadest. Blogide jälgimine on väga lihtne, kliki soovitud blogi juures lingile "Jälgi antud blogi" ja me saadame sulle alati kirja, kui blogisse uus postitus laekub. Kui soovid samuti EEVA blogikeskkonnas blogima hakata, siis võta meiega ühendust. Tule jälgima ja ka ise blogima!
Vaata kindlasti ka teisi suurepäraste blogide kataloogi, kuhu oleme sinu jaoks kokku kogunud lugemisväärt blogid.
2016 Trends: Black Bridesmaid Dresses
You want bridesmaid dresses that shout sophistication, that don't make your best friend look like a lumpy mess bundled up in sausage wrapping and could also be potentially worn again to another event.
But have you ever considered a black bridesmaid dress before? It might feel like an unconventional colour to choose but it's one that bridal magazines will be covering in their 'hottest trends section for 2016', over the coming months.
It's a little strange, you might think, but black bridesmaid dresses would work perfectly for say, a monochrome themed wedding, which requires guests to turn up in their best black tie garb – so tuxedos and long, embellished dresses are essential for all. Black is a colour associated with class and sophistication after all, so why not include it on your big day?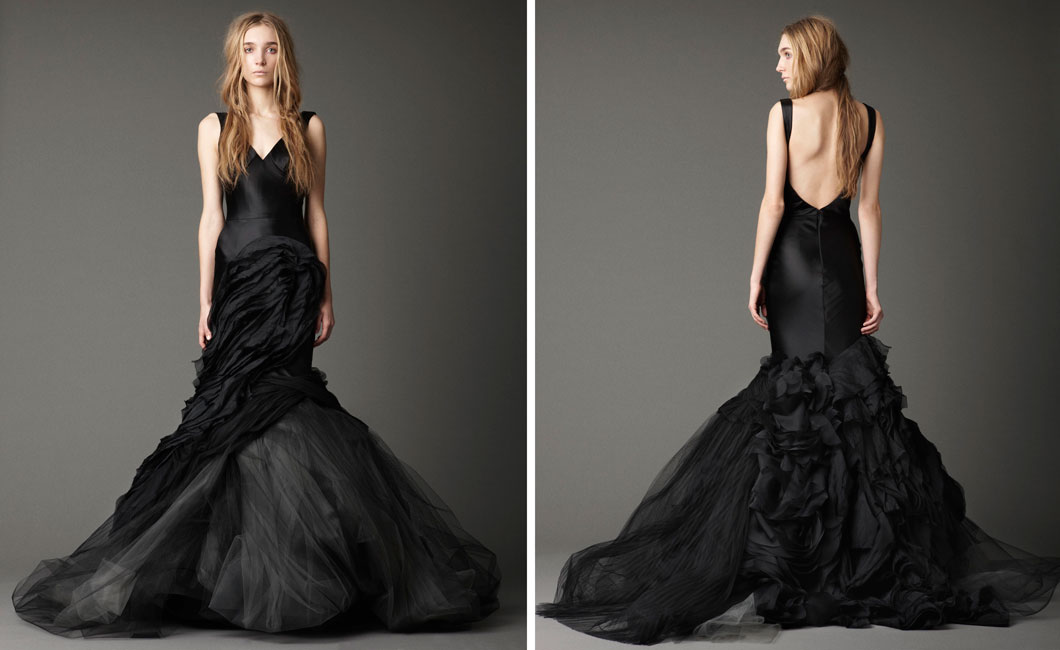 Let's also say you've chosen a wedding band with a dark stone or something from this amazing selection, so you need your leading ladies beside you to match, right? That's another reason to choose black bridesmaid dresses ticked off.
Black bridesmaid dresses also look great on any body shape. Unless you're friends with identical quadruplets that ate the same things as each other every day to maintain the same weight then your friends are going to be different shapes and sizes. Black, therefore, looks great on everyone. From slim figures to plus size curves it is a forgiving colour and it also hides any spillages should your guests get a bit wild later on in the evening!
Another great reason for black bridesmaid dresses could be that you have chosen to have an October wedding, taking place around Halloween. While you might not want to go over the top with grinning pumpkins and black cat cut outs, you can give some nods towards the holiday with black dresses and flickering candles on the tables. The Knot has some gorgeous Halloween themed wedding ideas for you to look through.
If you do opt for some glamorous black bridesmaid dresses don't forget to think about your groomsmen. Black suits and braces will complement your bridesmaids perfectly and you can also don black shoes or even have a dark manicure to keep the theme going.
Black also means you won't have to spend a fortune in the bridal shop. You can pick up gorgeous black occasion wear on the high street or leading fashion sites for really affordable prices which can then be tailored closer to the day should any skirts need altering in length or waists require cinching in. Just be careful if you are buying yours online!
Brides are more likely now to choose unconventional wedding themes and go with what they love instead of sticking with fussy traditional expectations. Brides are turning up in multi-coloured dresses, having tiers of cheese (or even pie) instead of cake and hiring bouncy castles for the reception. If you like the idea of black bridesmaid dresses ignore what your Nan says, choose what you love and enjoy your big day!
read more: formal dresses